"Love that Pleases God." Before looking into love that pleases God, let's review the previous lessons. In our most recent lessons we used scriptures to draw the following conclusions:
Yahovah decides who He chooses to be His sons (i.e. the sons of God).
Yahovah also decides who will receive the baptism of the Holy Spirit and Fire
When we receive the Baptism of the Holy Spirit and Fire we receive the Spirit of Adoption
The Spirit of adoption is the Spirit of Yahoshua, His Son
We become part of God's family when we receive the Spirit of Yahoshua
Yahoshua is the door and the way through which we enter into God's family
Yahoshua baptizes with the Holy Spirit and Fire subject to His Father's approval
Yahovah adopts His sons based on their love for His only begotten Son, Yahoshua.
Our focus in this lesson is #8:"Yahovah adopts His sons based on their love for His only begotten Son", Yahoshua.
Let's study the scriptures to find the Love that Pleases God.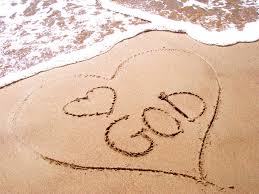 We cannot out love Yahovah God. And we cannot out love His Son, Yahoshua Messiah. Yahovah has demonstrated His love towards us through many evidences and Yahoshua has testified about his Father's love for us. The works of God and His Son bear witness of their love for us.
Yahovah's Old covenant with Israel was a covenant of love. It was a marriage covenant. In Jeremiah 31:32 Yahovah said:
"Not according to the covenant that I made with their fathers in the day that I took them by the hand to bring them out of the land of Egypt; which my covenant they brake, although I was a husband unto them, saith Yahovah (Jer 31:32 KJV) "
The Broken Marriage Covenant
They broke the marriage covenant when they turned away from Him to other gods; showing that they did not love Him. The adultery they committed against Him caused them to have no peace with Him. He had to separate them from Himself because they were defiled due to their uncleanness due to their adultery.
In Deut 5:29, we find that Yahovah saw that the children of Israel were unable to love Him. They could not obey his laws. He said:
" O that there were such an heart in them, that they would fear me, and keep all my commandments always. That it might be well with them, and with their children forever!".
His statement about fear teaches us that loving Him is dependent on us fearing Him. Therefore the fear of God produces Love for Him; not anxiety, dread or fright.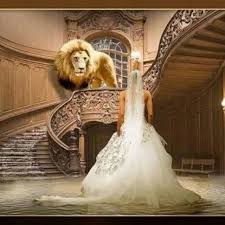 Knowing their condition, that they were helpless and could not change themselves, He showed them mercy. Thus Father withheld the punishment they deserved. Then He extended His grace (favor, blessing, or kindness) to them. He could have killed them for transgressing His laws because the wages of sin is death. Instead, He chose to give them a gift by making a change in them to enable them to fear Him. Because they did not fear Him, He decided to make a change inside of them. That change would give them the ability to fear Him.
He was in a marriage relationship with them (Jeremiah 31:32) but they could not reciprocate His love for them. A marriage without love does not engender peace. In this change he removed their stony heart and replaced it with circumcised heart; a heart of flesh with His law written on it. He also gave them a new spirit; and He wrote His law also on their mind. Finally He put His Spirit in them.
This change is what they needed to fear Him. Notice that He wrote His laws on their heart and mind. He did not give them a new heart and leave it there. But he wrote His laws on it. He wanted them to love Him but He knew that they needed to know Him before they could love Him. It is His laws that teach us about his ways and His holy character.
Therefore, in order to be compatible with Him we would desire to be holy like Him. In so doing, we can enter into His presence. We cannot love Him from a far because that kind of love does not engender intimacy in a marriage. When we are distant from Him He cannot reveal His mystery (secrets) to us. His character is not to yell and scream at us. His desire is for us to draw near to Him. James 4:8 tells us:
"Draw near to God and He will draw near to you. Cleanse your hands, you sinners; and purify your hearts, you double-minded."
The Marriage Covenant Made New
He said in Jer 32:40:
"And I will make an everlasting covenant with them, that I will not turn away from them, to do them good; but I will put my fear in their hearts, that they shall not depart from me".
When we love someone it is natural to want to be in their presence, hear their voice, look in their eyes and touch them. But this type of interaction would be impossible when we stayed away from the person. The same way it is in our relationship with God. That is why He fixed the problem in our heart, mind and spirit by the kindness of His grace; then He added His laws not only to our heart but also to our mind. In case we are overcome by deception in our mind, we have a witness in our heart that will lead us back to Him. And the fear of God in us would renew our desire to love Him.
Yahoshua said, if you love me, you will love my Father also. He also said in John 14:15:
"If you love me keep my commands". So Yahoshua has commanded us to keep/obey the Ten Commandments of his Father. It is Yahovah who judges our heart to see if we love His Son (John 14:23)."
If we love His Son, then we will keep the commands of His Son. Yahoshua has commanded us to keep the commandments of Yahovah. The commandments in question are the Ten Commandments of the Father. Our obedience is a demonstration of our love for Yahoshua and his Father.
John 14:21-23 21 whoever has my commands and keeps them is the one who loves me. The one who loves me will be loved by my Father, and I too will love them and show myself to them. 22 Then Judas (not Judas Iscariot) said, "But, Lord, why do you intend to show yourself to us and not to the world?" 23 Jesus replied, "Anyone who loves me will obey my teaching. My Father will love them, and we will come to them and make our home with them".
Yahoshua also said in John 14:24
"Anyone who does not love me will not obey my teaching. These words you hear are not my own; they belong to the Father who sent me".

Num 15:40. "That ye may "Remember and do all my commandments and be holy unto your God".

Lev. 22:31, Father says, "Therefore shall ye keep my commandments, and do them: I am Yahovah".
Yahoshua sent letters with John to the seven assemblies (churches). John writes in Revelation 22:14
'Happy are those doing His commands that the authority shall be theirs unto the tree of the life, and by the gates they may enter into the city; (YLT).
Yahovah's words do NOT expire and are NOT revocable not even by His Son, Yahoshua!!!!!
Deu 11:1 Therefore you shall love Yahovah your God, and keep his charge, and his statutes, and his judgments, and his commandments, always.

Deu 12:28 Observe and hear all these words which I command thee, that it may go well with thee, and with your children after you forever, when you do that which is good and right in the sight of Yahovah your God.

Deu 28:1 And it shall come to pass, if you shall hearken diligently unto the voice of Yahovah your God, to observe and to do all his commandments which I command thee this day, that the Yahovah your God will set you on high above all nations of the earth.

1Ki 3:14 And if thou will walk in my ways, to keep my statutes and my commandments, as your father David did walk, then I will lengthen your days.

Pro 13:13 Whosoever despises the word shall be destroyed: but he that fears the commandment shall be rewarded.

Luk 19:42 Saying, If you had known, even you, at least in this your day, the things which belong unto your peace! But now they are hidden from thine eyes.
The Love that Pleases God
Therefore, the love that pleases God is love for His Son. We show that love by our obedience t o His Son's commands /teachings. His Son commanded us to obey the commandments of His Father and love one another. On these two commandments hang all the law and the prophets. Yahoshua taught this in
Matthew 22:35-40, 35 One of them, an expert in the law, tested him with this question: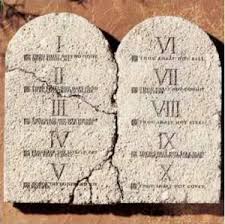 36"Teacher, which is the greatest commandment in the Law?" 37 Yahoshua replied: "'Love the Lord your God with all your heart and with all your soul and with all your mind.' 38 This is the first and greatest commandment. 39 And the second is like it: 'Love your neighbor as yourself.' 40 All the Law and the Prophets hang on these two commandments." (NIV)
The Ten Commandments teach us how to love God and how to love each other. So we see that when we obey the commands of the Son, his commands point us to the Ten Commandments of His Father. And this is the Love towards His Son that the Father is looking for in us, before He and His Son come to abide with us as seen in John 14:23NIV.
This tells us that the love of God IS conditional.
Receiving the Spirit of Adoption and the Spirit of God is also conditional. The Christian churches teach that God's love is unconditional; but that is not true because all we have seen from all the scriptures both Old Testament, New Testament and the teachings of Yahoshua conclude with the same message as proof that God's love IS Conditional. His love applies only to those who believe on His Son and obey the commands of His Son.
Father's Expectations of us as the Bride of Messiah
Both Yahovah and Yahoshua have the expectation from us that we will obey the Ten Commandments of God in order to receive Yahovah's promised blessings, the gift of eternal life and the Spirit of Yahoshua, (the Spirit of Adoption) and the Holy Spirit of Yahovah his Father coming to dwell with us.
Romans 8:9 tells us, "And if anyone does not have the Spirit of Messiah (the Spirit of Adoption), they do not belong to Messiah".
If there is any confusion, then read the following passages where Yahoshua our Teacher, Messiah and coming Judge on the Last Day makes it very clear for us. He has given us the answer to this very important question: "What pleases God?" He wants us to know the answer so we will know what is expected of us, beyond the shadow of a doubt, when we stand before his judgment seat of Messiah on judgment Day.
1John 3:22-24. Says we will "22receive from him anything we ask, because we keep his commands and do what pleases him. 23And this is his command: to believe in the name of his Son, Yahoshua Messiah, and to love one another as he commanded us. 24 the one who keeps God's commands lives in him, and he in them. And this is how we know that he lives in us: We know it by the Spirit he gave us. (NIV)

1John 3:4 "Everyone who sins breaks the law; in fact, sin is lawlessness". (NIV)

1John 5:2-3 "2This is how we know that we love the children of God: by loving God and carrying out his commands. 3In fact, this is love for God: to keep his commands. And his commands are not burdensome, (NIV)."

John 14:23 "Yahoshua answered and said unto him, if a man loves me, he will keep my words: and my Father will love him, and we will come unto him, and make our abode with him. 24He that loves me and keeps not my sayings: and the word which ye hear is not mine, but the Father's which sent me".

1John 4:13 "Hereby know we that we dwell in him, and he in us, because he hath given us of his Spirit".

Revelation 22:14 'Happy are those doing His commands that the authority shall be theirs unto the tree of the life, and by the gates they may enter into the city; (YLT)
To restore the marriage, Yahovah designed a covenant of peace to reconcile their relationship back to Him.
Yahovah realized that they did not love Him because they did not have the ability to know Him due to their stony heart. That is why He sent the prophet Jeremiah with a good news message to them while they were exiled in Babylon; saying that He would make a new covenant with them, not like the covenant he made with their Fathers when He brought them out of Egypt.
Jeremiah 31:33-34 He said:
"But this shall be the covenant that I will make with the house of Israel; after those days, says Yahovah, I will put my law in their inward parts, and write it in their hearts; and will be their God, and they shall be my people. And they shall teach no more every man his neighbor, and every man his brother, saying, Know Yahovah: for they shall all know me, from the least of them unto the greatest of them, says Yahovah: for I will forgive their iniquity, and I will remember their sin no more."
This time He vowed to make some changes that would cause them to return to him and love Him.
How the New Covenant Works
Thus, in the new covenant the first thing he mentioned is that He would sprinkle them with water. Then He would cleanse them as the first step in the reconciliation process for peace. His ultimate goal is to reinstate their marriage to Him. But a marriage without love is not a healthy marriage. Therefore Yahovah, their faithful husband made a plan to cleanse them and give them the ability to love Him. Loving Him was very important to the marriage because He loves them and has many blessings to offer to them for loving Him in return. And if they do not love Him then they cannot receive the blessings He has to offer them.
Here Yahovah is expecting that once they have His laws in their inward parts and their heart, they will know Him and will be able to love Him because His law teaches us about His character, His likes and dislikes, and His ways. He understands that in spite of His mighty acts of protecting them, delivering them, saving them and defeating their enemy; they still did not know Him. He was their Savior with exceedingly awesome power and might, but they did not know Him and were unable to have a relationship with Him on His terms of holiness.
They were accustomed to having many gods; so being devoted to only one God, Yahovah was difficult for them in spite of all the miraculous works they witnessed He had done to protect, save and deliver them from Pharaoh their slave master and enemy. Yahovah was just another god added to their collection of gods; except He was the living and powerful God. Yet, it was easy for them to go off and worship their other gods with which they were already familiar, because of their stony heart. So, it was no wonder they found it difficult to remain true to their God, Yahovah.
They longed for the way of life they left behind in Egypt because that is all they knew. They were out of Egypt but Egypt was not out of them. It was hard for them to love a God with whom they not familiar and did not know. This is the why Yahovah's plan of a new covenant included removing their stony heart, giving them a new heart, writing His law on their heart, writing His law on their mind, and giving them a new spirit. In addition, He would put His Spirit in them. By so doing, He would be their personal teacher, teaching them about Himself so they would get to know Him and His ways of holiness.
On an intimate level, He would reveal His secrets about Himself and His plans to them. This way they would get to know Him and learn to love Him. This new covenant was Yahovah's reconciliation plan for His bride to re-establish the peace they had together when they first agreed to love and obey Him. He made this plan because of His love for Israel. By so doing, they would have all they needed to know Him and love Him so that they would receive the blessings of the inheritance He had in store for them. All He required from Israel is that they love Him and demonstrate that love by keep His commandments.
Jer 24:7 And I will give them an heart to know me, that I am the LORD: and they shall be my people, and I will be their God: for they shall return unto me with their whole heart.

Deu 30:6 And Yahovah thy God will circumcise thine heart, and the heart of thy seed, to love the LORD thy God with all thine heart, and with all thy soul, that thou may live.

Exo 31:13 Speak thou also unto the children of Israel, saying, Verily my sabbaths ye shall keep: for it is a sign between me and you throughout your generations; that ye may know that I am Yahovah that does sanctify you.

Lev 19:2 Speak unto all the congregation of the children of Israel, and say unto them, Ye shall be holy: for I Yahovah your God am holy.
The apostle Paul told the assembly in Rome:
Rom 7:22 For I delight in the law of God after the inward man:
In Deut 5:10, Yahovah spoke with the children of Israel audibly and they heard His voice. He then wrote all he had said to them on two tablets of stone with His own finger. He gave the tablets to Moses to deliver it to His bride. These tablets were the Ten Commandments. Within a short time they broke the second commandment of the Ten Commandments:
Exodus 20:4-6 which says:
"You shall not make for yourself an image in the form of anything in heaven above or on the earth beneath or in the waters below. 5 You shall not bow down to them or worship them; for I, Yahovah your God, am a jealous God, punishing the children for the sin of the parents to the third and fourth generation of those who hate me, 6 but showing love to a thousand generations of those who love me and keep my commandments". (NIV)
So here Yahovah equates breaking this commandment with hating Him. It is hate because it is adultery against Him, their husband. But out of His love for them, He made a new covenant, which is a covenant of peace (Ephesians 2:17-18).
A covenant is a strong binding agreement between two or more parties bound together by an understanding of benefits to each other. In this covenant of Peace Yahovah's plan is to reconcile Israel to Himself; but He established this new covenant through His Son Yahoshua. When the leaders of the Jews lead the people to reject Yahoshua, they rejected the new covenant because the new covenant is sealed by his shed blood. They rejected him because they were spiritually blind. This gave Yahovah cause to open the door for the Gentiles to enter into His family through this new covenant.
In the Old covenant Yahovah had already revealed His love for Israel. But Israel had not reciprocated His love; also, under the old covenant, they couldn't love him because their stony heart would not allow them to get to know Him. But under the new covenant, the changes He implemented gave them a heart that would allow them to get to know Him and love Him.
The Rules of the New Covenant
The conditions of the new Covenant were better than the old covenant because Yahovah implemented changes in the new covenant that were not present in the old covenant. The effect of the new covenant according to Jeremiah 31:29-30:
"29 "In those days people will no longer say, 'The parents have eaten sour grapes, and the children's teeth are set on edge.' 30 Instead, everyone will die for their own sin; whoever eats sour grapes– their own teeth will be set on edge."
Thus, He removed the punishment of children being punished for the sins of their parents to the third and fourth generations which was found in the second commandment.
The new covenant is a covenant of reconciliation. It establishes peace for the end result of reinstating love. This covenant is found in Jeremiah 31: 31-34. I says:
31 "The days are coming," declares Yahovah, "when I will make a new covenant with the people of Israel and with the people of Judah. 32 It will not be like the covenant I made with their ancestors when I took them by the hand to lead them out of Egypt, because they broke my covenant, though I was a husband to them, "declares Yahovah. 33 "This is the covenant I will make with the people of Israel after that time," declares Yahovah. "I will put my law in their minds and write it on their hearts. I will be their God, and they will be my people. 34 No longer will they teach their neighbor, or say to one another, 'Know Yahovah,' because they will all know me, from the least of them to the greatest," declares Yahovah. "For I will forgive their wickedness and will remember their sins no more."
In the old covenant Yahovah offered them the following benefits for their obedience to His instructions. 1) He would be their God, 2) they would be His people, and 3) he would make them into a holy nation of kings and priest unto him.
All Israel had to do was obey His commandments. They promised to obey but the quickly broke the covenant because they could not obey due to a heart of stone.