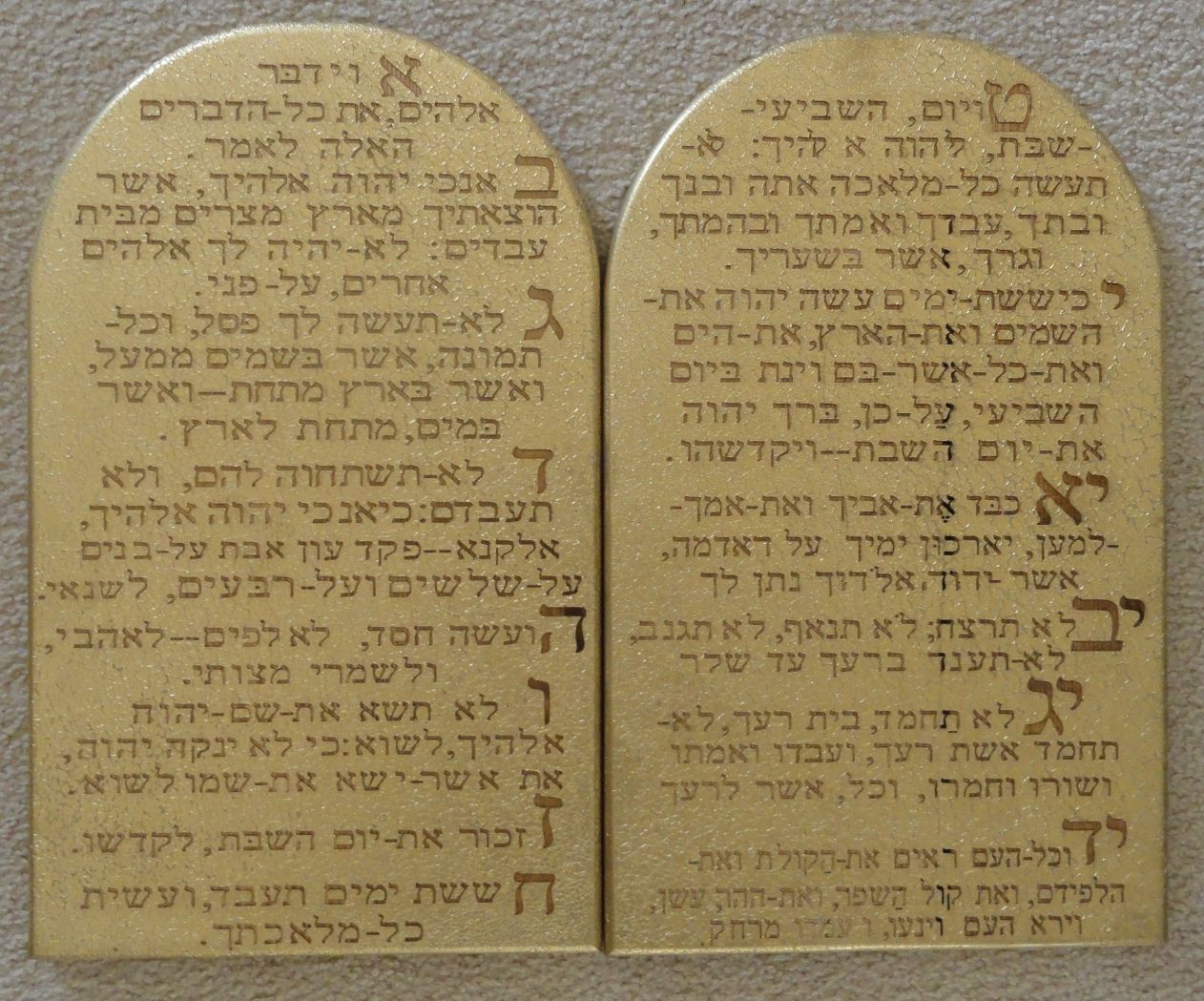 Under the leadership of Joshua and the Elders; and under the rule of King David and then King Solomon, Israel was the envy of the known world because of their awesome and mighty God and His Laws which He had given them to make them wise. In addition, He had blessed them so no curses of the heathen could affect them. He gave them wealth, beauty, bountiful resources and He fought and defeated their enemies. The Kingdom of Israel was now God's Kingdom on earth. Israel was a fortress that could not be destroyed because their God lived among them.

In Lesson 13 we learned that the Old Covenant was Marriage Covenant between Yahovah and Israel that He used to establish the Kingdom of Israel. We also learned that this covenant is a legal document, which was signed by both Yahovah and Israel. And each party has their own copy of the document stored in their respective safe space.
However, after the death of these leaders who Yahovah had set to govern over them, Israel sinned against their God, Yahovah by transgressing His Laws. They did this because they desired to be like the other nations. Israel took her blessings for granted and forgot her God, Yahovah. This mindset led her to repeatedly break His Covenant, which she had vowed to keep causing Him to drive her off the land and into exile. Because of the hardness of her heart, she did not reconcile to Him. Yahovah promised her a New Covenant that would help her to keep His Marriage covenant and obey Him. This is because she was unable to obey His words and keep His covenant according to her vow, which was sealed in blood at Sinai.
The Law stipulates that the priests were to cleanse themselves with water before they entered into the temple to carry out their priestly duties. The Law stipulates that the duty of the priest is to study and know Yahovah's law and to teach the knowledge of Yahovah's Law to the people. That is why after the people were sent into exile, Yahovah made it clear through the prophet Hosea that the predicament of the nation was due to the Priests not doing their duty. Later, the prophet Malachi said: Mal 2:7 "For the priest's lips should keep knowledge, and they should seek the law at his mouth: for he is the messenger of the LORD of hosts".
Ezekiel 36:17-28, Yahovah makes his case against House of Israel:
Why Yahovah destroyed the Kingdom of Israel
Son of man, when the house of Israel dwelt in their own land, they defiled it by their own way and by their doings: their way was before me as the uncleanness of a removed woman. Wherefore I poured my fury upon them for the blood that they had shed upon the land, and for their idols wherewith they had polluted it: And I scattered them among the heathen, and they were dispersed through the countries: according to their way and according to their doings I judged them. And when they entered unto the heathen, whither they went, they profaned my holy name, when they said to them, These are the people of the LORD, and are gone forth out of his land. But I had pity for mine holy name, which the house of Israel had profaned among the heathen, whither they went.
Why Is Yahovah Reconciling Israel to Himself?
Therefore say unto the house of Israel, Thus says Yahovah GOD; I do not this for your sake, O house of Israel, but for mine holy name's sake, which ye have profaned among the heathen, whither ye went. 23 And I will sanctify my great name, which was profaned among the heathen, which ye have profaned in the midst of them; and the heathen shall know that I am Yahovah, says Yahovah Elohim, when I shall be sanctified in you before their eyes.
The Process of Reconciliation for Israel?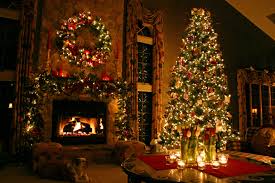 For I will take you from among the heathen, and gather you out of all countries, and will bring you into your own land. Then will I sprinkle clean water upon you, and ye shall be clean: from all your filthiness, and from all your idols, will I cleanse you. A new heart also will I give you, and a new spirit will I put within you: and I will take away the stony heart out of your flesh, and I will give you a heart of flesh.
Outcome of Israel's Reconciliation
And I will put my spirit within you, and cause you to walk in my statutes, and ye shall keep my judgments, and do them. And ye shall dwell in the land that I gave to your fathers; and ye shall be my people, and I will be your God.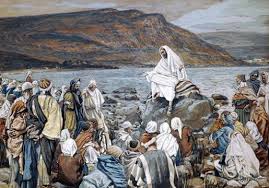 Yahovah is starting the process of reconciliation with the priests by making them into the Holy Nation and Royal Priesthood he had promised. The role of the priest is to have knowledge of the Law of Yahovah and teach it to Yahovah's people (Hosea 4:6).
Yahovah sent the people and the priests into exile as they were all unclean because they broke his law and the Priests were to blame. They needed to learn His Law and teach it to the people. As a result, the first thing in Yahovah's New Covenant that he told Israel he would do after bringing them out from the heathen nations is to wash them with clean water. Yahoshua defines the use of the term "cleanse with water" when he said: "Now ye are clean through the word which I have spoken unto you" (Joh 15:3; 17:17). Paul used that term also in Eph 5:26 26 "That he (Yahoshua) might sanctify and cleanse it (the body of Messiah) with the washing of water by the word". King David also concur with the use of the term in Psalm 119:9 saying, "Wherewithal shall a young man cleanse his way? By taking heed thereto according to thy word". The word Yahovah will us for the cleansing is contained in the Marriage Covenant are His Ten Commandments, His Judgments, and His Law. This is the Word of Yahovah, which He had given to Israel in the Marriage Covenant which they broke.
In the Gospel of the Kingdom of God, Yahoshua preached about the restoration of the Kingdom of God, which is the Kingdom of Israel under the government of God on earth. In his teachings, Yahoshua taught his disciples about the Promised New Covenant which the Father made to Israel and Judah through the prophets; and to rejoin the House of Judah and House of Israel together again as one nation.
This New Covenant that Yahovah offered Israel was not a poor reflection on the Old Covenant because He did not find any fault with the Old covenant. Instead, He promised them the New Covenant because he found fault with the people's ability to honor their vow to Him to keep His marriage covenant. As a result of the fault He found with the people (Children of Israel), He made His New Covenant loaded with changes that He promised to make in the people's heart, spirit and mind; NOT the Marriage Covenant! (Rom. 8:8-13)
It was well known from the Messianic Prophecies that the Messiah would be Yahovah's appointed King to do this work and re-establish the Kingdom of God, which is the Kingdom of Israel as one holy nation and a kingdom of Priests. Therefore, his disciples armed with knowledge of the messianic prophecies, expectation of the people, teachings of Yahoshua and him being Messiah, they ask him in Acts 1:6, "When they therefore were come together, they asked of him, saying, Lord, wilt thou at this time restore again the kingdom to Israel?"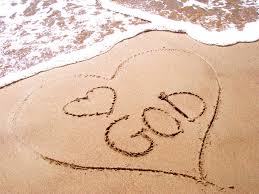 Thus, to be reconciled to Yahovah, Israel must enter the regeneration process of the New Covenant in the blood of Yahoshua, starting with their washing by the word for their cleansing. Once all the steps of the regeneration process, which Father outlined in His New Covenant, is complete then Israel will be reconciled to her husband, be able to walk in His ways, obey His statutes and keep his Marriage Covenant. Fear of God comes from knowing His word. We cannot know Him if we do not know His word because His word teaches us about Him. Fear of Him also moves us to love and obey His words and His instructions (Torah).
Israel needed a new mind and new spirit for their new heart to work together effectively. With these changes in place, and the stony heart replaced with a new circumcised heart, they would be healed from their "hardness of heart condition". He also promised to cleanse them with clean water. The cleansing with clean water is the first step for reporting to duty in the temple to serve as a priest. With His law written on their new mind and heart, they would have the knowledge of His ways and nature implanted in them to direct their thoughts and desires towards Him.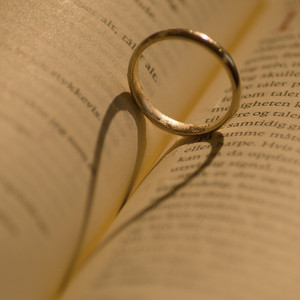 In this new and improved condition they would fear Him and keep His marriage covenant. Upon meeting these criteria, Israel would be reconciled to her Husband where the Kingdom will be restored again to Israel to become the Kingdom of God on earth to function as a Holy Nation and Kingdom of Priests in service to her God.
[simpleSubscribeForm]