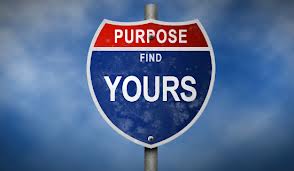 Schools, colleges and universities are flooded with people preparing themselves for a purpose. The New Year has started and many people are setting and creating resolutions to fulfill a purpose. Many graduation ceremonies are charged with speeches giving advice on finding your purpose, attaining your purpose and working towards your purpose. Society is looking to graduates to guide their companies in the direction of its purpose. Students are looking for employment that will help them to fulfill their purpose.  Adults, parents and professionals are assumed to have an understanding of their purpose and that they have enough wisdom to help others who are seeking help in this area to find their purpose.
We all know people, who are floundering, people who are achieving, and people who are living on purpose. Now, many people who are achieving are also living on purpose. However, there are people who are floundering; not that they are not achieving, but they are not happy with what they have achieved. They are not seeking to achieve so much material things but more spiritual things.  When people come to us and they are hungry, they are either seeking to create a spiritual legacy or they are thinking that they need to be doing something different, something more meaningful; because whatever it is that they are currently succeeding at, it is not what they expected it to be, so the joy that they should be experiencing is not being fulfilled.
Our role as children of Yahovah is to find our purpose. The problem is, many people believe that it is their job to determine their purpose. Because of that, so many people are frustrated; so many people are feeling like failures, losers and feeling like they are wasting time because they don't know what their purpose is. Well, you may not know what your purpose is, but it is your job to seek the face of  Yahovah so that He can tell you what your purpose is. We do not know our purpose off the bat, but we know the one who does know our purpose. And that's the reason why in order to discover your purpose, you must go to Him.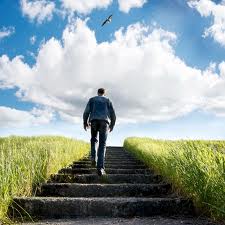 However, before going to Him and receiving your purpose, there are some things that He expects from us. He expects that we recognize that it is He who holds our purpose,  it is He who will establish us in our purpose, and  what we are seeking to do is not to glorify self in the flesh but to glorify Him. So, if we have these three things all figured out we know who he is, we are seeking to please him, we know that it is He who holds our purpose and will establish us in our purpose; then we are on the right track.
We can see from many Bible characters that when they were called by Yahovah they were shocked out of their wits. When Moses was called, he was speechless, reluctant and afraid to take the assignment so he used his speech impediment as an excuse to get out of accepting the assignment. Sometimes we do not know what Yahovah is requiring of us; and when we measure ourselves to what is required of us, we back away because we tell ourselves that we cannot do that. But if it is Yahovah who made us and created our purpose, and if it is he who will establish us in our purpose, then who are we to say, "No, we can't do that" to him? We do not know what we can do through him! We only know that we cannot fulfill our purpose in the flesh by ourselves without his help, and that is the reason why we must not put our faith in man, in self and the flesh, because it is only He who can reveal our purpose and establish us in that purpose.
In Proverbs 16:9, king Solomon tells us, "the heart of man plans his way, but it is the Lord, Yahovah who establishes his steps".  So for all the plans that we make there is no guarantee that they will work, unless Yahovah gets involved.
In the case of the apostle Paul: he was a well educated man who knew the law inside out,  and described himself as, "the Pharisee of all Pharisees".  While on the road to Damascus, in his obsession to fulfill his self made purpose to persecute the Christians, he was stopped by Yahoshua in his tracks, and was confronted and commanded by Yahoshua to stop persecuting the Christians because he was actually persecuting Yahoshua.  In that same encounter, Yahoshua gave him his purpose. Paul's new purpose was: 1) to be a minister and a witness of Yahoshua; 2) to take the gospel that Yahoshua preached to the Gentiles so their eyes will be opened that they will turn from darkness to light and from the power of Satan unto God, that they may receive forgiveness of sins, and an inheritance among them which are sanctified by faith in Yahoshua.  It was in Paul's action to fulfill what he thought was his purpose, that he received his purpose.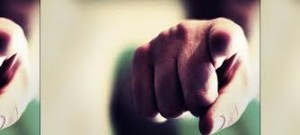 In Acts 25 and Acts 26 we read about Paul's account of how he received his true purpose from Yahoshua, in the midst of carrying out his self made purpose to persecute the Christians. In Acts 26:1-17, Paul, who is now a prisoner for carrying out his purpose, is now forced to defend himself for a second time by describing the authority behind his previous activities and the current authority behind his current purpose. Paul outlines his purpose to the Roman court and confounds the Pharisees and their accusations. Still, the court finds him innocent of the charges against him.
John 15:16 Yahoshua told his disciples, "You did not choose me, but I chose you and appointed you that you should go and bear fruit, and that your fruit should abide, so that whatever you ask the Father in my name , He may give it to you". Here Yahoshua is saying he has given us a purpose because he has given us a purpose. At Yahoshua departure, He commissioned his disciples to make disciples of the nations ( see Matthew  28:19). We have become the children of Yahovah because we are disciples of Yahoshua. As disciples our basic purpose given to us from Yahoshua is to make disciples (bear fruit).  To do this we must be prepared so that we are not caught unaware when the opportunity to make a disciple presents itself. We can prepare ourselves ahead of time by having a printed document with a simple message and website address (URL) handy, to give to people for further information to hand to people on a business card, flyer or invitation card you have created for your purpose. You will be surprised how many people you can lead to faith in Yahoshua using this simple and inexpensive means.
Another person who decided to create a purpose for him was King David. Though he had already been called to his purpose as king over Israel, while working in this capacity, he had purposed in his heart, to build a house for Yahovah. Though this was an honorable thing to do, Yahovah told him that he would not build temple. Yahovah had set the building of the temple to be a purpose for King Solomon. King Solomon knew before he ascended the throne that this would be his purpose.  So David all he could to prepare as much as he could to give Solomon a good start in the building the temple. However, it was Yahovah who had the detailed knowledge, wisdom and understanding to give to Solomon to fulfill this purpose. The function of the temple played a strong role in Solomon reign as king.
Another Bible character that was to find his purpose was Jeremiah.  He was from a family of priests. His father Hilkiah was the high priest who mentored King Josiah since he became king at eight years old until he was grown and matured to make decisions on his own. So, Jeremiah assumed his purpose was to be a priest. Then Yahovah spoke to Jeremiah (see Jeremiah 1:4-9) and told him that He was calling him to be a prophet. Knowing the fate of the prophets of Israel, he thought this was a dangerous job; but most of all he was too young, he did not have the bold and strong personality required and it was a job he did not think he was qualified to do. While trying to convince Yahovah that he was not qualified to be a prophet, Yahovah told him, "Before I formed you in the womb I knew you, and before you were born I consecrated you; I appointed you a prophet to the nations".
Jeremiah served as a prophet at a same time as the prophet Zephaniah. During this time Israel had turned their back on their God Yahovah, had forsaken his commands and did not observe the seventh day Sabbath rest, and prevented the land from observing the seventh years Sabbath rest.  They were living in pride and arrogance. Their attitude of self-made success, wealth, ingratitude and wisdom caused Yahovah to rebuke them through Jeremiah saying, "Let not the wise man glory in his wisdom, neither let the mighty man glory in his might, nor let the rich man glory in his riches: but let him that glories glory in this, that he understands and knows me, that I am the Lord which exercise loving-kindness, judgment and righteousness in the earth for in these things I delight says the Lord" (see Jeremiah 9: 23-24).  Yahovah sent them into exile and they lost all their success.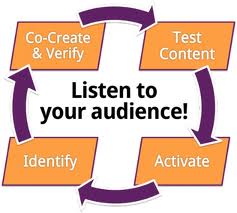 Yahovah does not see success the way the world does. The world sees success as wisdom to show your expertise to sell market and service products; power to network with the rich and powerful and to amass material wealth.  In contrast Yahovah sees success as discovering and serving in your lasting purpose. To Him this is lasting and established success because at this stage of success you can glory in the fact that you understand and know Him.  In Jeremiah 17:5 we read, Thus says the Lord, "cursed is the one who trusts in man, who draws strength from mere flesh, and whose heart turns away from the Lord". When we are called for our purpose, we will find that others are already called to that purpose so we are not alone.  Do not put your trust in man for your needs. Depend on Yahovah and Yahoshua to provide for your needs and don't forget to be thankful and share the good news with others, giving Him credit for His provisions. Do not depend on man for the things you need.
Another person whose purpose was right around the corner and he didn't even know it was Joshua. He was a young man who was Moses' assistant. Read Joshua 1:1-8 for the account of how Yahovah called him to his purpose of leading the children of Israel from the point of the Jordan to Canaan. Yahovah delivered the bad news of Moses' death. As long as Moses was around, Joshua never saw himself as having to fulfill a purpose of leading the Israelite from the wilderness into Canaan. In his mind it would always be the job of Moses and Aaron. He never dreamed that he would be following in Moses footsteps, to lead the children of Israel into Canaan.  However, Yahovah purposed Joshua with this mission, not only to lead the Israelite into Canaan, but also to divide up their inheritance unto the people. He also promised Joshua that He would be with him, just as He was with Moses.  In verses 7- 8, Yahovah defined success for Joshua. He told Joshua to be strong and courageous, observe the law and do not turn away from it so that you will prosper wherever you go. The book of the law shall not depart from your mouth, but you shall meditate on it day and night, and observe it, and you shall make your way prosperous, and then you shall have good success. Because Joshua was in the right place and his heart was in the right place, he was able to receive and fulfill his purpose.   If we get our heart in the right place Yahovah will direct you to your purpose. The closer you get to pleasing God, the closer you are to your purpose.
The last person I want to call to your attention is Timothy. He was an evangelist who was a follower of Paul. Timothy was young and did not have a lot of self confidence. Paul being an apostle was responsible for planting churches and helping the preachers under him. Timothy was one of those preachers and Paul noticed that Timothy had some weaknesses and needed some help. So in 2 timothy 4:1-5, Paul says to Timothy, "I charge you in the presence of God and of Christ Jesus, who is to judge the living and the dead, and by his appearing and his kingdom: preach the word, be ready in season and out of season; reprove, rebuke, and exhort with complete patience and teaching. For the time is coming when people will not endure sound teaching, but having itchy ears, they will accumulate for themselves teachers to suit their own passions, and will turn away from listening to the truth and wonder off into myths. As for you, always be sober-minded, endure suffering, do the work of an evangelist, fulfill your ministry."
Timothy was a young man who was in the right place and in the right arena. Paul recognized that he had the calling of an evangelist on his life and fine tuned for him what his purpose was. But he was bashful, doubting and lacking self confidence. Paul had to help him to sharpen his skills through encouragement and exhortation.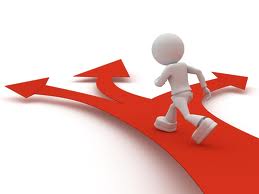 Sometimes we are working within our purpose and we are doubtful; we are not sure if this is what God called us to do so we become doubtful and undermine our self confidence. Our purpose sometimes takes us outside of our comfort zone as in the case of Joshua and Jeremiah.  Sometimes we are doing what God wants us to do but we have ambitions to something else. Thank God for Paul; he recognized the weaknesses and struggles Timothy was going through and called him on it in an encouraging way. He saw that Timothy needed a mentor and or a coach and Paul stepped up to the plate and provided that guidance for Timothy. When God calls us into our purpose, he knows we will need help along the way and that is why he sends people to help us and to support us through the process.  Yahovah was the coach for Moses and Solomon and Jeremiah but He also provided people around them to support them too.
In closing, I encourage you to take the word of Yahovah to heart and remember to give him credit for all his help and provisions.  Let's be sober-minded and give God the glory. Give credit where credit is due. Be confident that you will not be alone and that He will be with you all the way. The closer you get to Yahovah the closer you get to your purpose. Remember that he knew you before you were born and he has already appointed you to your purpose, it is only waiting for you to fill that appointment. 

Error: Contact form not found.