We established that the Messiah was not born on December the 25th–no way, no how, not even close.
In terms of the actual birth date of the Messiah (aka: the Christ), I mentioned September 26. This day in history marked the first day of the Feast of Tabernacles in the year 3 BCE. If you recall, it also was about the time of the great census that was conducted in the known world, the purpose of which was to proclaim Caesar August "Pater Patriae" just four-short months later. I also mentioned the prophecy of the Messiah that foretold of the Word being made flesh and "tabernacling" amongst us (CJB  Isaiah 7:14 Therefore Adonai himself will give you people a sign: the young woman* will become pregnant, bear a son and name him 'Immanu El [God is with us]. (Isa 7:14 CJB) and CJB  John 1:14 The Word became a human being and lived with us, and we saw his Sh'khinah, the Sh'khinah of the Father's only Son, full of grace and truth. (Joh 1:14 CJB)).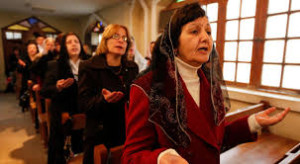 Why is this even remotely important to the Believer of Messiah or for the Christian who seeks to known Truth? Simple. The Master made it clear to those who would believe in Him (i.e., Shama-list and obey) that True freedom comes through knowing the Truth– 31 Then said Jesus to those Jews which believed on him, If ye continue in my word, then are ye my disciples indeed;  32 And ye shall know the truth, and the truth shall make you free. 33 They answered him, We be Abraham's seed, and were never in bondage to any man: how sayest thou, Ye shall be made free? 34 Jesus answered them, Verily, verily, I say unto you, Whosoever committeth sin is the servant of sin. 35 And the servant abideth not in the house for ever: but the Son abideth ever. 36 If the Son therefore shall make you free, ye shall be free indeed. (Joh 8:31-36 KJV)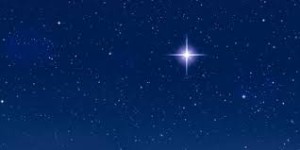 I contend that there are many who will listen to this podcast and quip: so what difference does it make if Jesus was born on September 26 versus December 25th? What difference does it make if Christmas was once a pagan holiday as long as we keep in mind the reason for the season? Does not the true meaning of Christmas sanctify any vestiges of paganism associated with Saturnalia? How can you take away a day that is so special to the children of this world?
And that is why I believe that issues like Christmas and Sunday-keeping and the consumption of certain foods over others are the things in our lives that are part and parcel of the judgment that we, the True Believers of Messiah, must contend with in order to realize life-eternal. You see, the Disciples of Yeshua (aka: Jesus) are being judged now, in this life, according to the mandates of Torah, the keeping of the commandments of Yeshua (aka: Jesus). Thus, when we are taken-up to be with the Master on that great Day of Trumpets, at the height of the persecutions and tribulations inflicted by man upon the small band of True Believers of Messiah, those of us who are translated at the sounding of that last trump will have made the final cut and will become securely registered citizens of the Kingdom of Yehovah under the reign of the Master 51 Behold, I shew you a mystery; We shall not all sleep, but we shall all be changed, 52 In a moment, in the twinkling of an eye, at the last trump: for the trumpet shall sound, and the dead shall be raised incorruptible, and we shall be changed. 53 For this corruptible must put on incorruption, and this mortal must put on immortality. 54 So when this corruptible shall have put on incorruption, and this mortal shall have put on immortality, then shall be brought to pass the saying that is written, Death is swallowed up in victory. 55 O death, where is thy sting? O grave, where is thy victory? 56 The sting of death is sin; and the strength of sin is the law. 57 But thanks be to God, which giveth us the victory through our Lord Jesus Christ. 58 Therefore, my beloved brethren, be ye stedfast, unmoveable, always abounding in the work of the Lord, forasmuch as ye know that your labour is not in vain in the Lord. (1Co 15:51-1 KJV).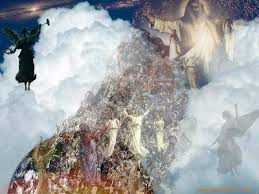 Mat 24:31 And he shall send his angels with a great sound of a trumpet, and they shall gather together his elect from the four winds, from one end of heaven to the other.
1Th 4:16 For the Lord himself shall descend from heaven with a shout, with the voice of the archangel, and with the trump of God: and the dead in Christ shall rise first:
CJB  Revelation 20:4 Then I saw thrones, and those seated on them received authority to judge. And I saw the souls of those who had been beheaded for testifying about Yeshua and proclaiming the Word of God, also those who had not worshipped the beast or its image and had not received the mark on their foreheads and on their hands. They came to life and ruled with the Messiah for a thousand years. (Rev 20:4 CJB)
Is there hope for those countless millions of professing Christians who elect to rest their eternal life upon a flagrantly misinterpreted doctrine grace? I don't know at this point. I would like to think so. All I know at this point is that the Master said: CJB  Matthew 7:14 but it is a narrow gate and a hard road that leads to life, and only a few find it. (Mat 7:14 CJB)
Truth is important for the True Believer of Messiah. From truth comes the realization that we must always be on the side of the sacred and holy while disavowing anything having to do with the carnal. We have to always be willing to search the Scriptures as it relates to the many things that affect our walk with the Messiah while avoiding the trap of being indoctrinated by men. We have to stand firm and contend for the True Faith once delivered while turning a blind-eye to compromise and the ways of mens. For some of us, it means giving up a lucrative career, a spouse, or a lifestyle that we felt suited us well.  Indeed, the road to eternity is rough and not for the faint of heart. Mark illustrates this brilliantly in this documentary:
17 And when he was gone forth into the way, there came one running, and kneeled to him, and asked him, Good Master, what shall I do that I may inherit eternal life?
18 And Jesus said unto him, Why callest thou me good? there is none good but one, that is, God.
19 Thou knowest the commandments, Do not commit adultery, Do not kill, Do not steal, Do not bear false witness, Defraud not, Honour thy father and mother.
20 And he answered and said unto him, Master, all these have I observed from my youth.
21 Then Jesus beholding him loved him, and said unto him, One thing thou lackest: go thy way, sell whatsoever thou hast, and give to the poor, and thou shalt have treasure in heaven: and come, take up the cross, and follow me. (Mar 10:17-21 KJV)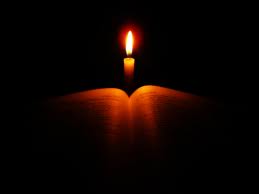 I left you with the question: who was actually born on December 25th? Well, I was quite surprised to learn in recent years that a great majority of Fundamental Christians actually knew that Jesus Christ (aka: Yeshua Hamoschiach) was NOT born on December 25th and that Christmas was actually a pagan holiday. Equally surprising to me was the lack of concern expressed by most that the actual day of birth for the Messiah was intentionally done in conjunction with a pagan festival/holiday.
But I believe there is a reason for the lackadaisical attitude Christians have toward this, what I entitled the Christian Dilemma of Christmas. That reason has to do with cultural influences; widespread pagan practices that over time seemed harmless and even fun to the laity; Church influence and teachings; and a lack of understanding by the laity about the deep things of Yehovah (i.e., God) such as the Creator's calendar, festivals, and laws. In other words, over time, the origin and truths behind the pagan festival of Christmas (aka: Saturnalia) faded as more and more people accepted Christmas as a viable birthday celebration for the Master. Every generation ultimately fails to adequately teach their children the things of Yehovah. Within just a few generations, massive amounts of truths are buried under mounds of man-made traditions, lies, and contrived doctrine. To add insult to this equation, Church leaders play upon the emotions and sensibility of their flock by sprinkling sermons with tight-fitting analogies and various Christ-themes to make the practice–in this case Christmas–seem ever so holy and beautiful. After many centuries, the will to come to terms with the truth is diminished by the power and might of these man-made traditions, false belief systems, modernized pagan practices, and societal norms. Thus the average Christian is ill-equipped to challenge the establishment when it comes to the celebration of Christmas and other big-ticket practices.
But let me quickly answer the question as to who was born on December 25th and in our next It's Not As You Perceive Episode, we'll explore the nuts and bolts of this pagan holiday with all its trappings and exactly what Christians are actually facing as it relates to their walk with the Master.
Most everyone knows that Nimrod was a powerful leader in the post-flood world. In fact, he was considered the first world leader. Nimrod is believed to have been married to a woman by the name of Semiramus. Semiramus apparently enjoyed being queen of the world. When Nimrod was murdered, it is believed that Semiramus developed and enforced the worship of her dead husband Nimrod, effectively deifying him. Nimrod became known and worshipped as the Sun God.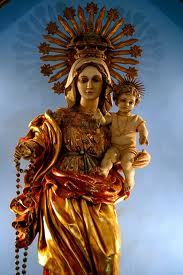 It turns out that Semiramus became pregnant after the death of Nimrod. Semiramus attributed the pregnancy, not as the product of male-female intercourse, but the conception being the effect of the rays of the sun–aka Nimrod–shining on her body. Thus, Semiramus gave birth to a son and she named that boy Tammuz. Because of the miraculous conception that resulted in the birth of Tammuz, Semiramus proclaimed Tammuz as the reincarnated Nimrod and thus he became a demigod. By the way, it is well established that Tammuz was born on; you guessed it, December 25th. The legend of Tammuz lived beyond his 40-years on this planet. In one form or another, Tammuz was worshipped in virtually every known culture at the time, even up to the present time. But we'll talk more about this in our next episode of It's Not As You Perceive.
Music provided by Daniel O'Connor at Danosongs.com.
Reference Materials:
Michael Rood–The Jonah Code, The Chronological Gospels, the Life and Seventy Week Ministry of the Messiah, The Astronomically and Agriculturally Corrected Biblical Hebrew Calendar
Alexander Hislop–The Two Babylons or The Papal Worship
[contact-form-7 404 "Not Found"]