This wonderful event took place at the Sheraton Hotel and Convention Center in Arlington, Texas, December 6-8, 2013. Speakers included:
Michael Rood
Arthur Bailey
Dr. Denis Otero
Drs. Jeff and Andrea Hazim
Dr. Kim and Chaim Goldman
Leigh and Anny
The focus was on Hanukkah from a Messianic perspective. Everyone in attendance left this event convinced that this is a festival that all Messianics should observe. Jesus Himself observed this festival as entailed in the Gospels of Luke and John. This festival is referred to in the Gospels as the Feast of Dedication. Indeed, the theme of this Dallas Celebration was re-dedicating our lives to the True Faith once delivered. Dr. Denis Otero summed up the point of Messianics observing Hanukkah and that is "hitting the default switch." It's not until was as believers of Messiah get back to the True Faith once delivered, all other considerations are moot.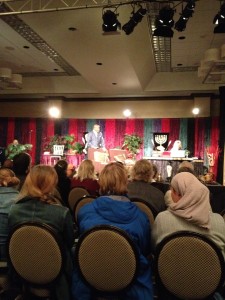 The history behind Hanukkah is found in the 1st and 2nd Maccabees. Every believer of Yeshua is encouraged to read the account of the Maccabean Revolt that ultimately led to a re-dedication of the Temple and re-establishment of the Israelites observing Torah. We, the true believers of Messiah, must revolt against the the pagan influences in our lives and re-dedicate our lives to the True Faith: in other words, hit the default button.
Reference: aroodawakening.tv; arthurbaileyministries.com/tv; itsnotasyouperceive.com, podcast episode 17 and 18 by Hilary Thomas
[contact-form-7 404 "Not Found"]